Best scenic roads in New Zealand you MUST drive:
1. The Milford Road
Not only one of the most scenic roads in New Zealand, the Milford Road is one of the most scenic roads in the world, period! Beginning at Te Anau, this stretch of highway heads deep into the remote Fiordland National Park, eventually leading you to awe-inspiring Milford Sound. This windy road is incredibly dramatic and takes you through some of the most impressive landscapes you'll see on your trip including glacier-carved valleys, the reflective Mirror Lakes and dense, lush rainforest. The Homer Tunnel (a single-lane, 1,270 m tunnel that has literally been hacked through the center of a mountain) signals your descent into Milford Sound and gets the adrenaline pumping like nothing else!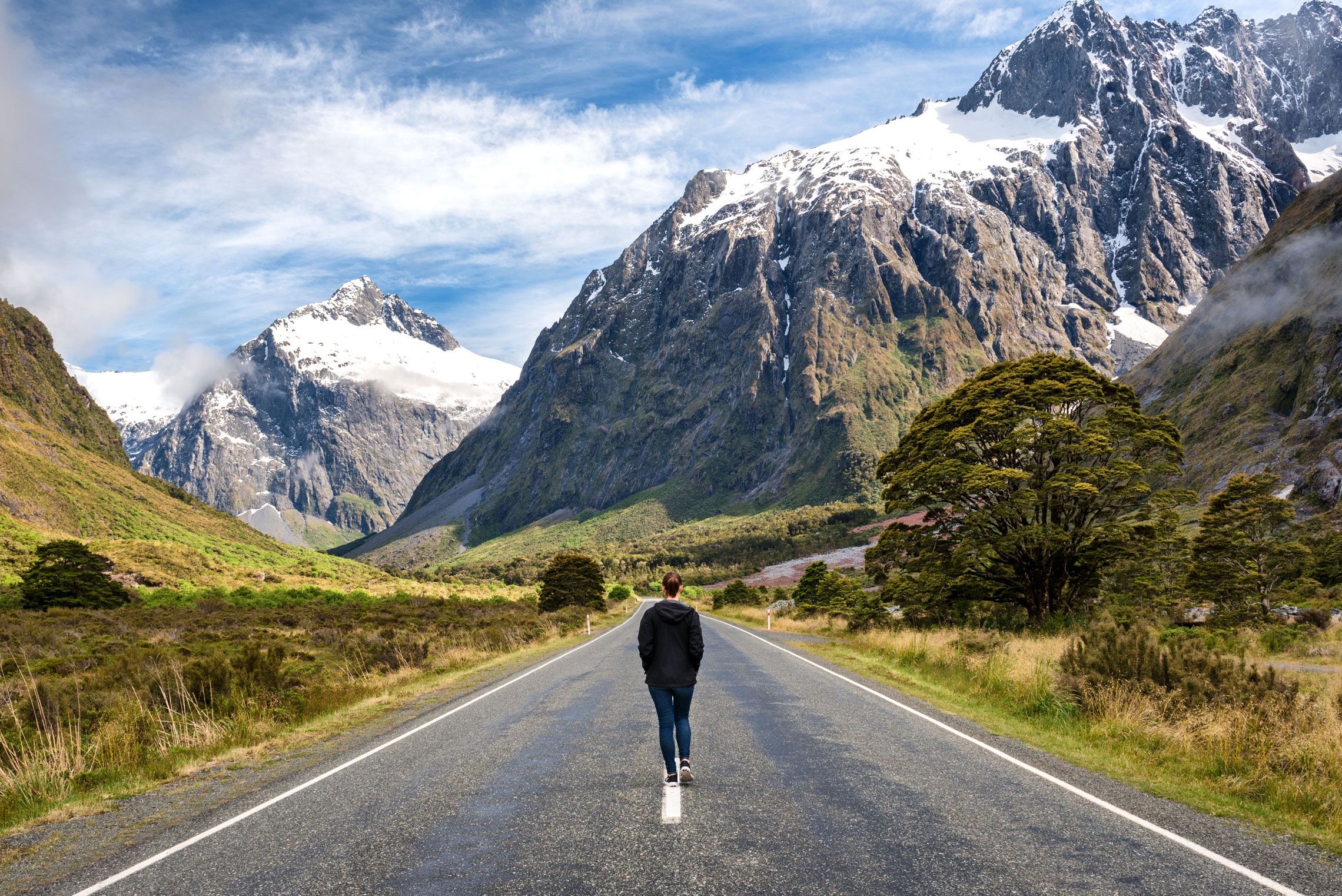 2. The Great Coast Road

New Zealand's answer to Australia's Great Ocean Road, this historic route is one of the most spectacular stretches along the West Coast. Fill up your car in Westport (petrol stations are few and far between on this highway) and hit the road south towards Greymouth. Named one of the top ten coastal drives in the world by Lonely Planet, you'll understand why when you drive it yourself. With the Tasman Sea on one side and dense rainforest on the other, the landscape is wild and rugged. Some highlights along the route include the Punakaiki Pancake Rocks and spurting blowholes.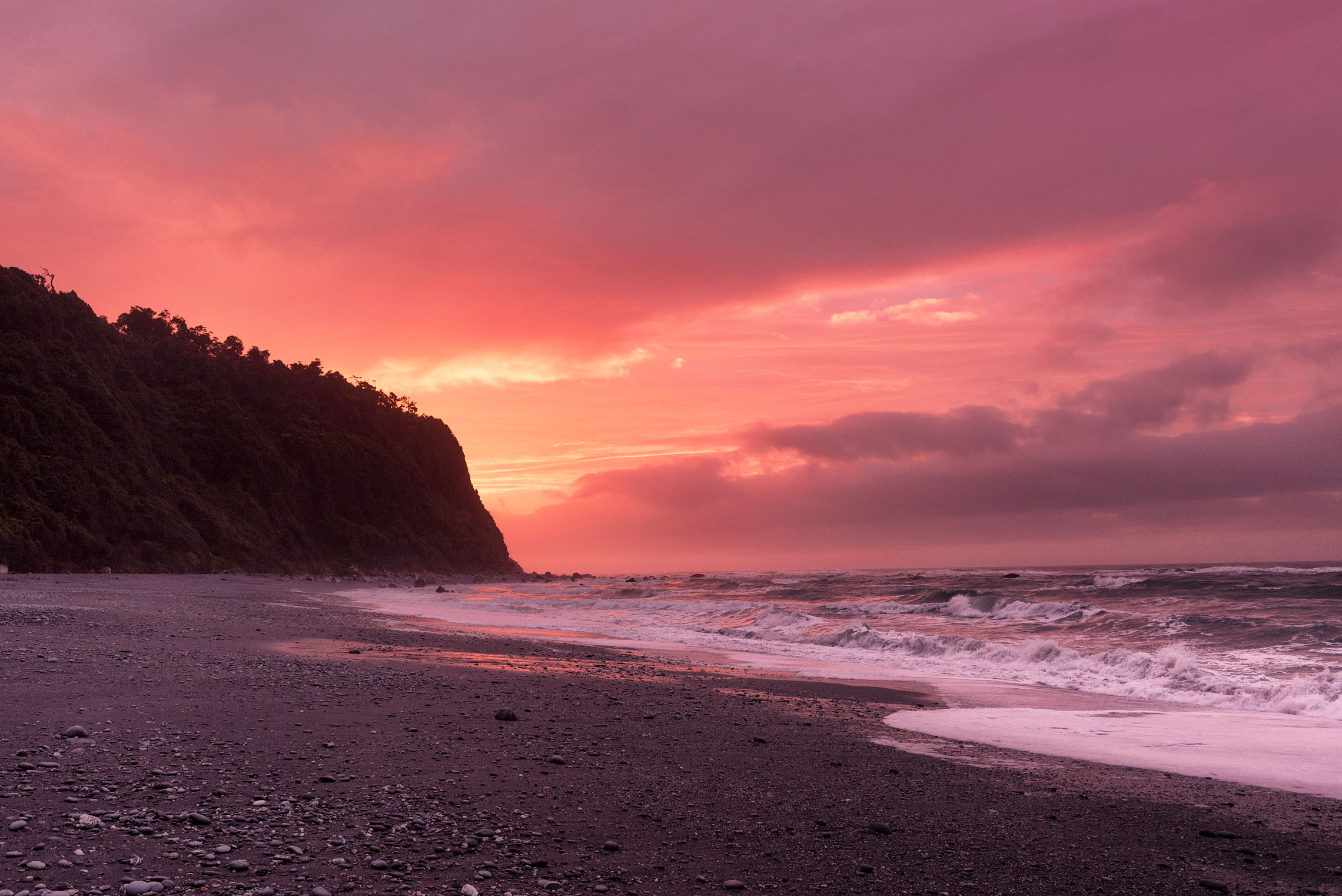 3. The Lindis Pass
If your driving route takes you between Mt Cook Village and Wanaka or Queenstown, you'll be fortunate enough to cross the Lindis Pass. This dramatic alpine pass is barren and otherworldly. In the warmer months the grassy hillsides are exposed, blanketed in brown tussock, but in winter, thick snowfall makes the pass even more mystical. Stop at the viewpoint on the summit at 971 m for great views of the road snaking around the exposed hillsides.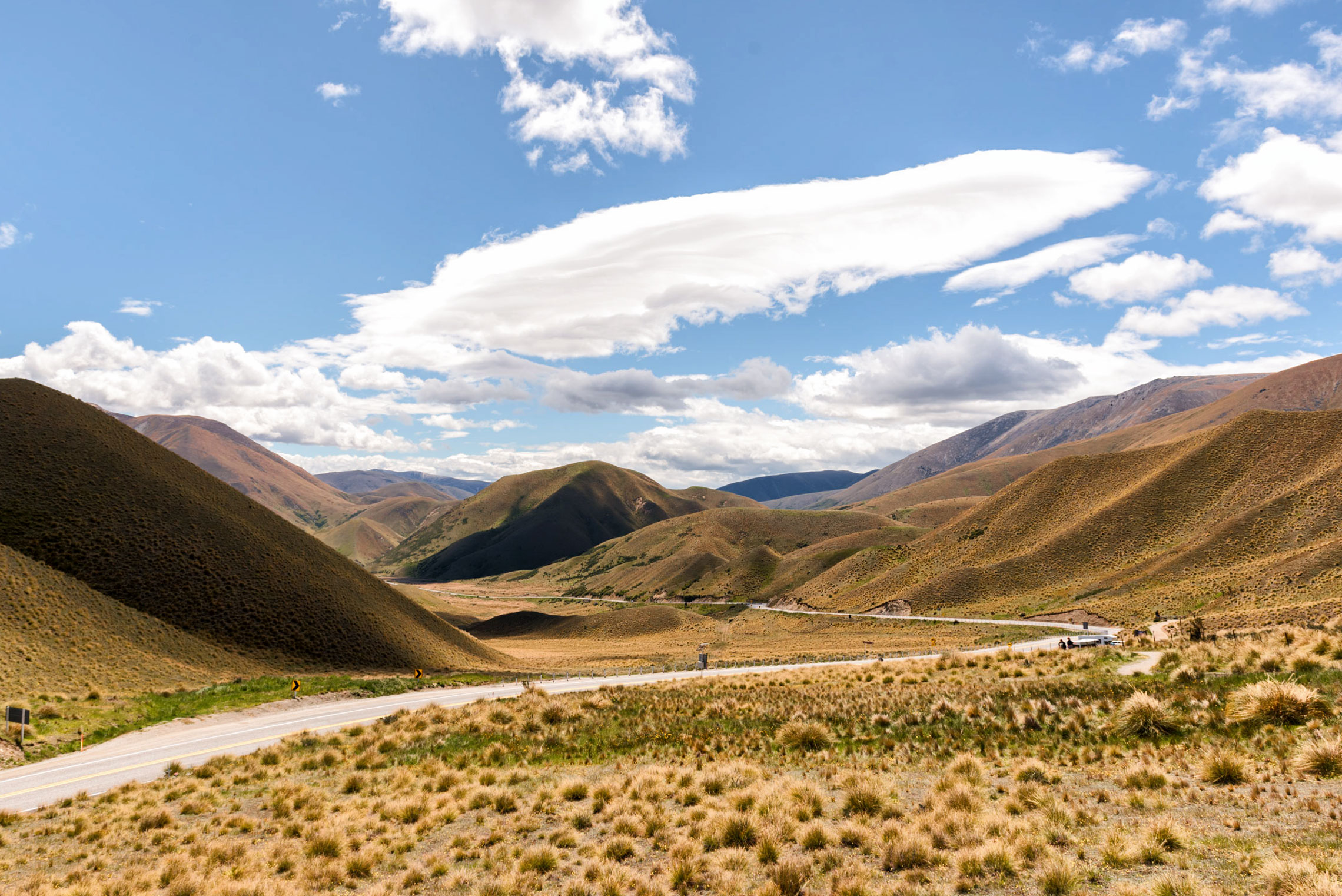 4. Mount Cook Road
Hugging the side of brilliantly turquoise Lake Pukaki, the road to Mount Cook is astoundingly beautiful. The highway follows the lake all the way up the Tasman Valley, eventually ending at Mount Cook Village, the ideal base for exploring this stunning national park. On a clear day, you'll see Aoraki / Mt Cook (Australasia's tallest mountain at 3,764 m) standing imposingly at the end of the road (unfortunately it was obscured by clouds on our journey). There's a great lookout about halfway down the lake which offers magnificent views of the impossibly blue lake framed by jagged, snow-capped peaks.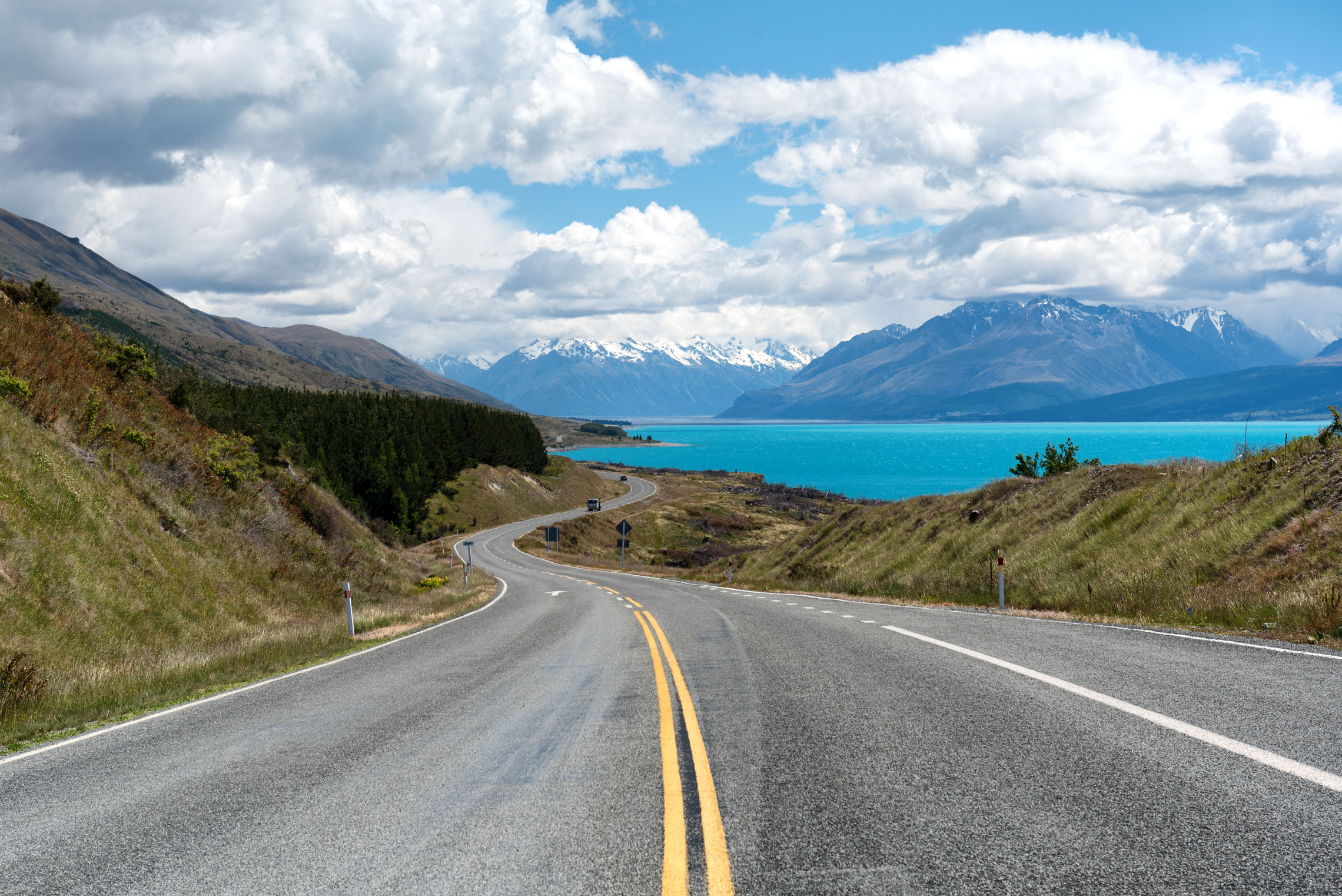 5. Arthur's Pass
The highest and most well-known of New Zealand's mountain passes, Arthur's Pass connects Canterbury to the West Coast. The route takes you right through the heart of Arthur's Pass National Park, which is filled with deep gorges, wide rivers and scree slopes – iconic in this region. Some of the highlights of this route include the Otira Viaduct Lookout (what an impressive engineering feat!), the huge, limestone rock formations of Castle Hill as well as a lots of beautiful hiking opportunities.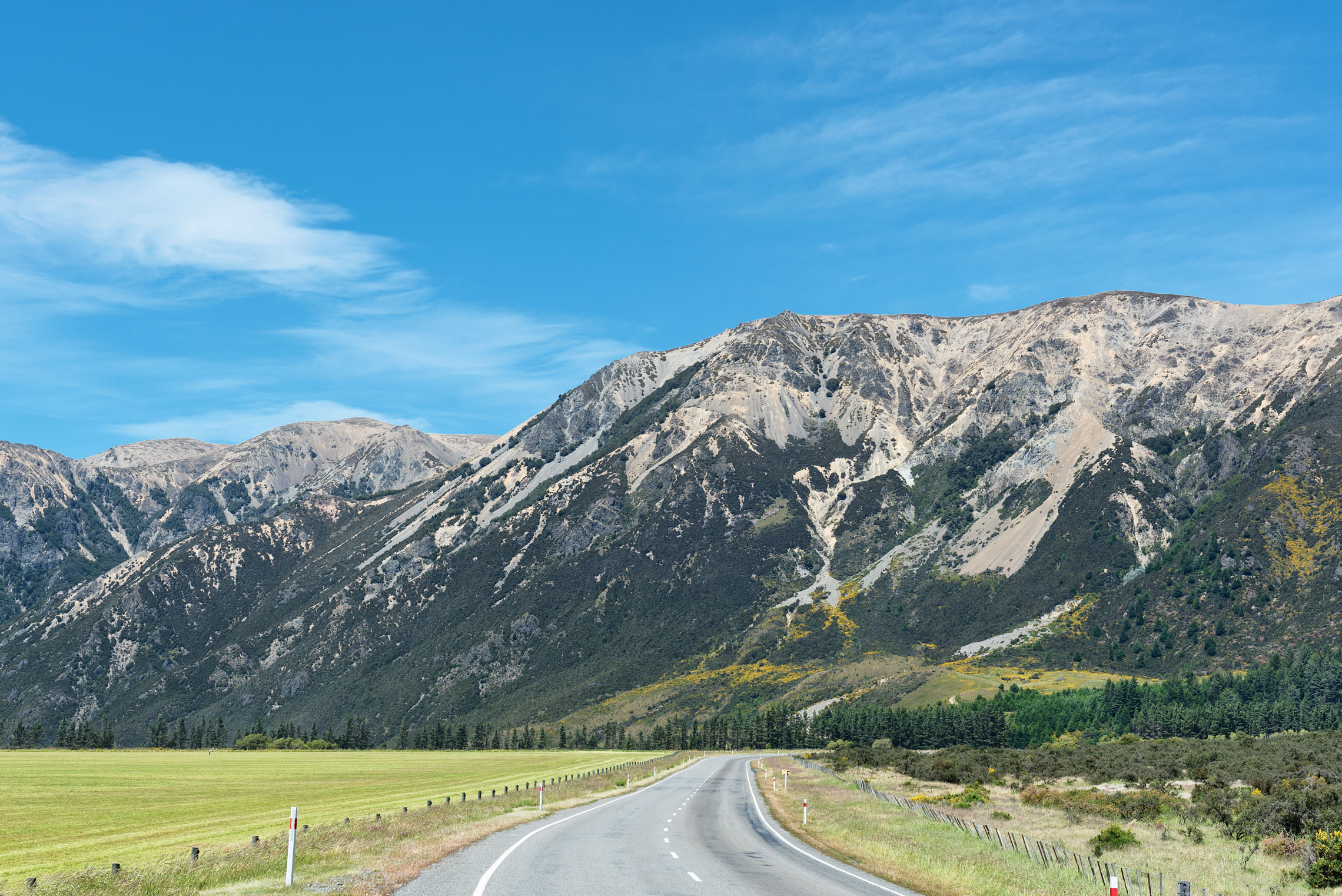 6. Glenorchy-Queenstown Road
If you're spending any time in Queenstown, a side trip to Glenorchy is an absolute must. Not only is Glenorchy a lovely little lakeside settlement, but the road linking the two towns is downright gorgeous. It's an easy 45-minute drive each way with a number of lookouts along the way that offer spectacular views of Lake Wakatipu and The Remarkables mountain range. There are plenty of walking trails along the route too if you want to explore some more of this picturesque region. Stop for a coffee or lunch in Glenorchy before heading back to Queenstown, or, if you've got an adventurous spirit, continue for another 20km, mostly along an unpaved road to Paradise, one of the leading film locations in New Zealand.
7. Haast Pass
The route from Wanaka to the West Coast of the South Island takes you over Haast Pass, one of the most densely forested and most lush regions in the country. The Haast Pass stretches for some 140 km and passes through a hugely diverse range of vegetation and scenery. You'll need to allow plenty of time when driving this road because not only is it incredibly windy which makes for slow going, but this whole region is full of stunning hikes and waterfalls that would be a shame to skip. Some of the best little excursions include the Blue Pools walk, Thunder Creek falls and Roaring Billy Waterfall.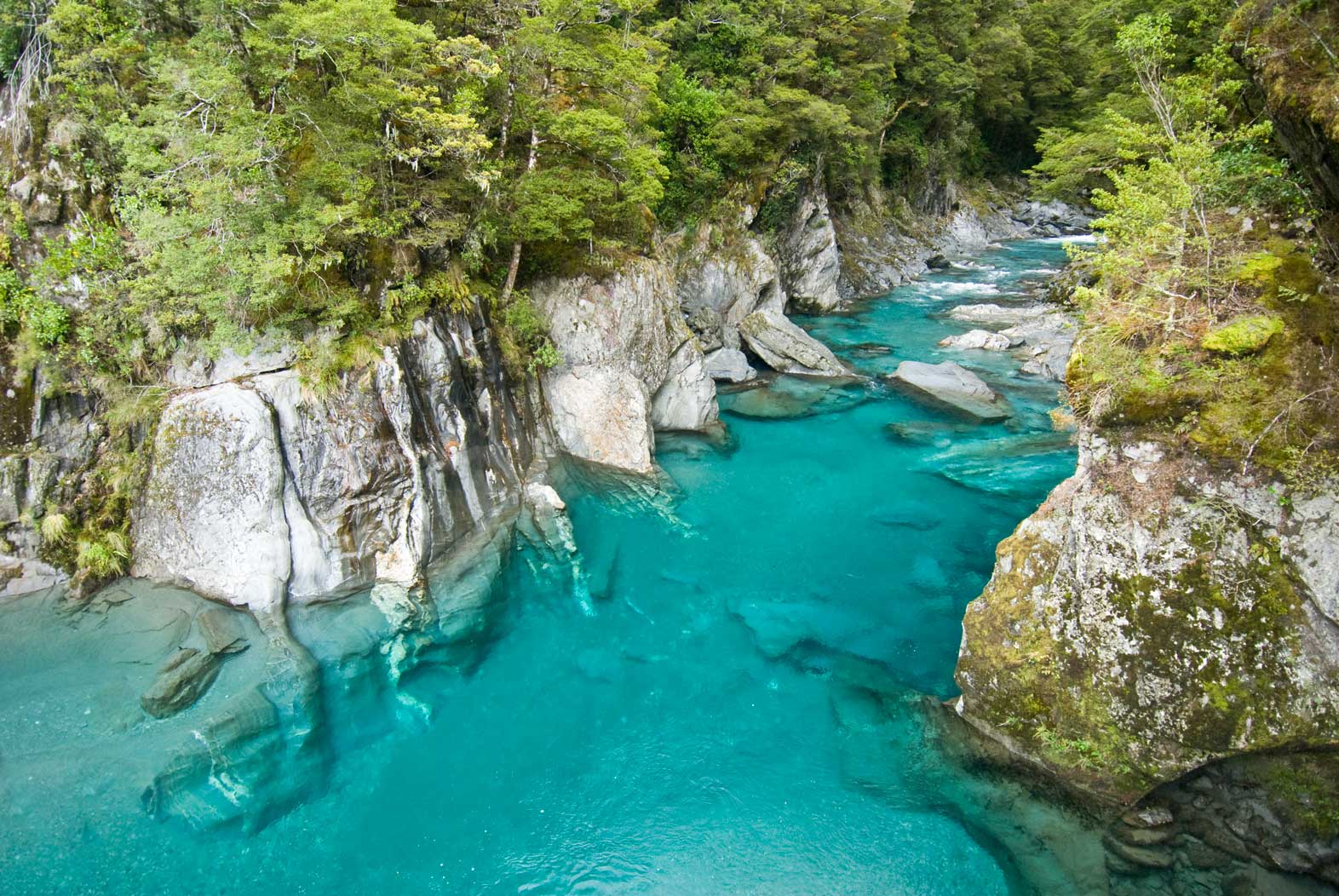 8. Blenheim to Kaikoura
This 130 km route between Blenheim and Kaikoura is one of the South Island's most beautiful coastal routes. State Highway 1 runs parallel with the rugged Pacific coastline and connects the Marlborough wine region with Christchurch via Kaikoura, a stunning region known for its wildlife experiences. With rocky beaches to your left and a mountain range to your right, this drive along the coast is one of the best you'll ever experience. Be sure to check the status of the road before embarking on this journey because at the time of writing, this route is unfortunately closed due to earthquake damage.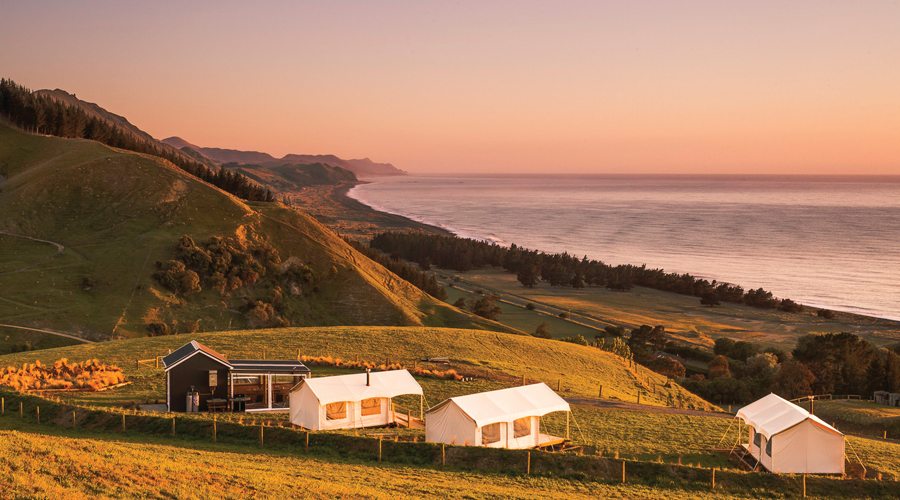 9. Crown Range Road
How could New Zealand's highest main road not make this list? Whilst there are two routes you can take to get between Queenstown and Wanaka, the Crown Range Road is by far the most memorable. With the summit reaching a whopping 1121 m, it's no surprise that the views across the valley below from the top are vast and uninterrupted. This is an easy drive in summer but in winter you'll have to come more prepared and carry snow chains. Descending towards Wanaka, don't miss stopping at the historic Cardrona Hotel, one of New Zealand's oldest pubs. for a seriously good meal.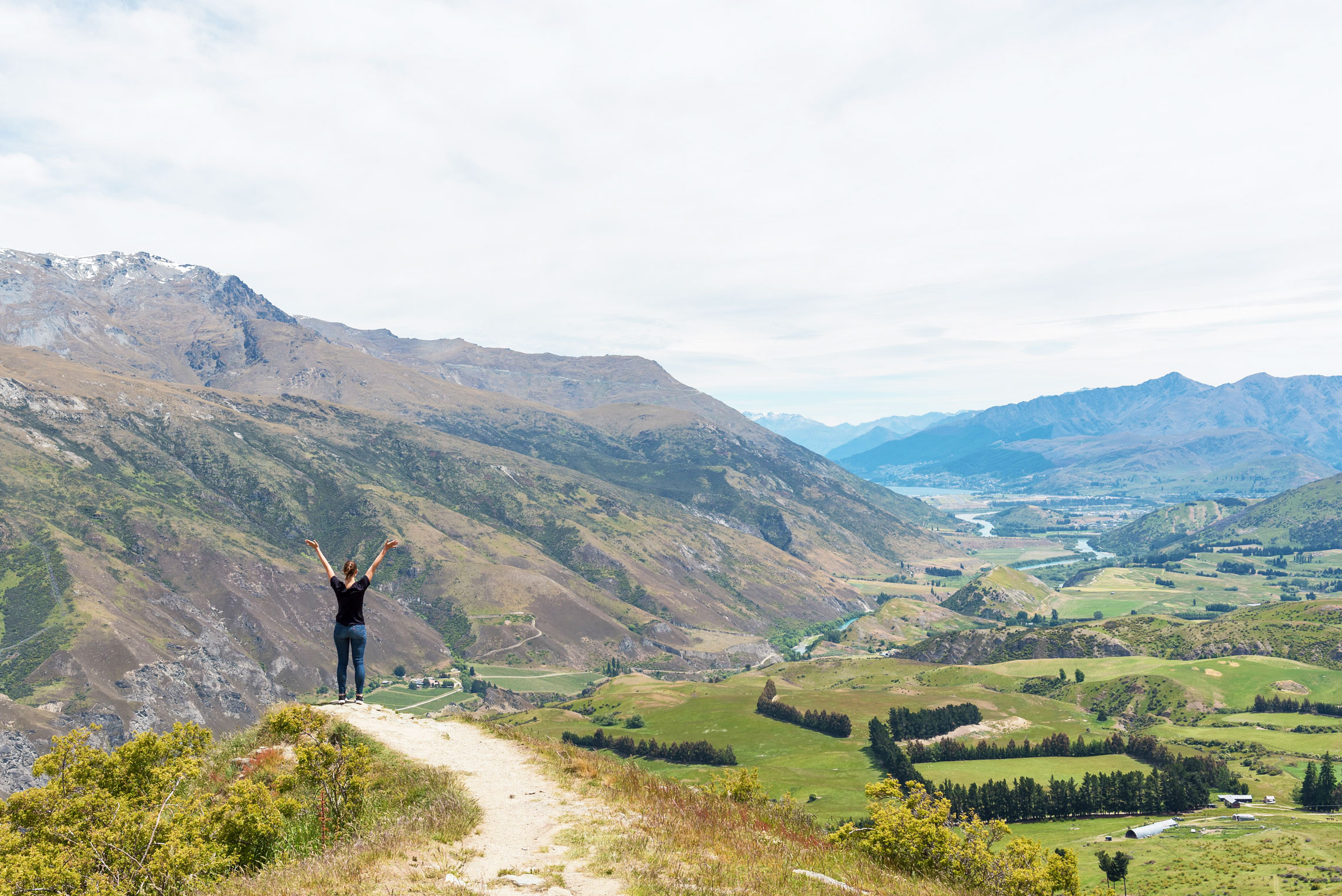 10. Lewis Pass
The Lewis Pass is the northernmost of the South Island's three main mountain passes and offers an alternative route between the north of the island and Christchurch. This route takes you through an ever-changing kaleidoscope of dramatic landscapes, from alpine hills covered in tussock, wide, open valleys and dense beech forest. If you have time, stop to hike one of the many trails in the surrounding area or pop into Maruia Springs for a thermal spa.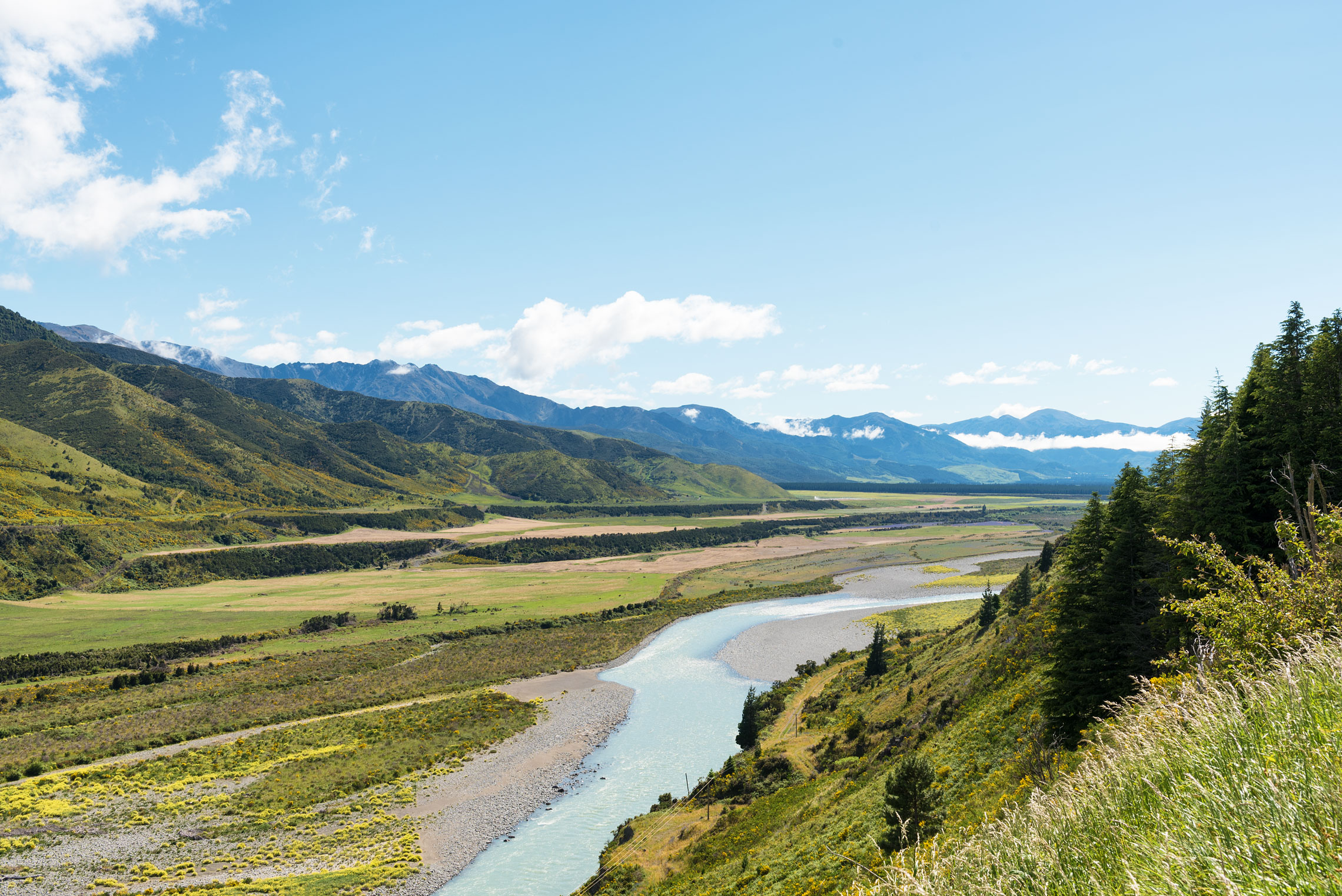 11. Skipper's Canyon Road
Driving the Skipper's Canyon Road will be the most unforgettable driving experience you'll have in New Zealand. This route comes with a word of caution though: don't attempt to drive this road on your own! That's right. It's much safer to experience this road as part of a tour, i.e. in the hands of the experienced drivers at Queenstown rafting who drive this road every single day, rather than attempting it on your own. Whilst this road is undoubtedly one of New Zealand's most scenic roads, it is also more than a little hairy. Carved into the sheer cliff face, rental car companies won't cover you if you decide to drive this unpaved, single-laned road that snakes its way down Skipper's Canyon. It's definitely an experience you won't be forgetting soon!